Filter by Category
Online Classes
Beginner Yoga Flow
with Ramona Larson, Journey to Health

Jul 6, 2021 at 9 am

, runs for 4 weeks
Start your day on the right note with this beginner flow class, where you'll build strength and flexibility while holding poses and focusing on breath. No previous yoga experience required.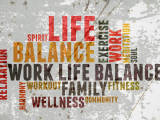 Finding Work/Life Balance
with Adrienne Gallant, Journey to Health

Jul 22, 2021 at 12 pm

, runs for 1 week
Burnout is a type of work-related stress that includes physical or emotional exhaustion that can affect all areas of your life. Being stuck in a high-stress situation without a break and feeling like you have no control can contribute to burnout, so it's not a surprise that living and working through a pandemic has left a lot of people feeling drained. Join Health & Wellness Coach Adrienne Gallant for this quick lunchtime presentation to learn strategies that can help you manage your stress and maintain work/life balance.
Naloxone Training
with PBMC Staff, Journey to Health

Jul 27, 2021 at 12 pm
Naloxone is a life-saving medication that is used to counter the effects of drugs like heroin and prescription narcotics. Join providers from Pen Bay Medical Center to learn how to use naloxone to save the life of anyone who is experiencing an opioid overdose.