Filter by Category
Prenatal Care & Childbirth
Mamas on the Trail
with Amy Harris, MS, RN, CNM, MaineHealth Learning Resource Center

May 20, 2018 at 10 am
Walking in pregnancy can boost your strength, fitness and help improve your mood. Get outside in nature, meet other pregnant moms, and discover some of Falmouth's beautiful Land Trust properties. Led by a certified nurse midwife and a Falmouth Land Trust guide, we will help keep you on track for a fun and safe outdoor adventure. Walking poles for extra stability and arm strengthening are available. Jogging strollers and siblings are welcome. We will be walking a 1.8 mile loop over moderate terrain. For the safety of participants and your pets, please leave all dogs at home.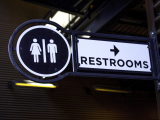 Pump Up Your Pelvic Floor
with Susan Ramsey, PT, MA and Amy Harris MS, RN, CNM, MaineHealth Learning Resource Center

Mar 8, 2018 at 6 pm
Did you know that regular pelvic floor muscle exercises can help:
Improve bladder and bowel control
Decrease pain during labor and childbirth
Improve recovery from childbirth, gynecological and prostate surgery
Increase sexual sensation and orgasmic potential and,
Increase social confidence and quality of life
This class will teach participants how to correctly find, feel and move their pelvic floor muscles. We will learn specific exercises to strengthen and relax pelvic floor muscles, how to incorporate pelvic floor muscle exercise into daily life and when to seek further evaluation. This class is open to men and women of all ages and stages of life, including pregnancy.
Full Course
Workshop: Teaching Mindfulness to Children
with Erica Marcus, MAT, Certified Mindfulness in Schools Instructor, MaineHealth Learning Resource Center

Mar 5, 2018 at 6 pm
Please note: This workshop is only open to those who have attended our 1-night Teaching Mindfulness to Children introductory class.
Erica will lead this 3-part series building on the foundation of Teaching Mindfulness to Children, the introductory class. Each week, through modeling, discussion, and practice, you will learn how to teach mindfulness strategies to children as you cultivate our own personal practice.
Each class will focus around a theme: class one will look at senses and body, class two will focus on emotions and the mind, and class three will revolve around compassion practices. There will be light homework required, in which you will be asked to complete at home practice sessions and deliver material to young people in your life.
Classes will be held on March 5, March 19 and April 2. It is strongly encouraged that you attend all 3 classes. Certificates of attendance will be available after the workshop.