Filter by Category
Aging & Senior Care
Movie Night: Being Mortal PBS Frontline Documentary
with Jessica Begley, MPH & Frank Chessa, Ph.D, MaineHealth Learning Resource Center

Apr 17, 2018 at 6 pm
Please note: This event was incorrectly listed in our catalog. The correct date is Tuesday, April 17th.
Join us to explore what matters most at the end of life. Based on the best-selling book by Dr. Atul Gawande, "Being Mortal" explores the hopes of patients and families facing terminal illness and their relationships with the doctors, nurses, and family members who care for them. After the show, join experts from the field of advance care planning for a brief panel discussion.
This event is offered in partnership with the MaineHealth Healthy Aging Program as part of National Healthcare Decision Day (NHDD.) NHDD is an annual observance that aims to help people understand the value of advance care planning.
Will run
Pain Relief the Holistic Way
with Theodore R. Wissink, MD, Craig D Schneider, MD, Ingrid E Martin MD and Bryan Lamoreau, MD, MaineHealth Learning Resource Center

Mar 5, 2018 at 6 pm
--PLEASE NOTE: The day of week for this class was listed incorrectly in some places. The correct date is Monday, March 5--
Are you looking for new and different ways to approach your chronic pain? Led by MaineHealth's physician experts in integrative medicine, this class will provide an overview of a variety of alternative and complementary therapies which may supplement a more conventional approach to the treatment of pain. Examples of the therapies reviewed will include mindfulness for pain relief, acupuncture, osteopathic manipulation, and nutritional counseling.
Will run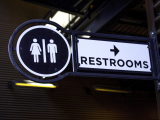 Pump Up Your Pelvic Floor
with Susan Ramsey, PT, MA and Amy Harris MS, RN, CNM, MaineHealth Learning Resource Center

Mar 8, 2018 at 6 pm
Did you know that regular pelvic floor muscle exercises can help:
Improve bladder and bowel control
Decrease pain during labor and childbirth
Improve recovery from childbirth, gynecological and prostate surgery
Increase sexual sensation and orgasmic potential and,
Increase social confidence and quality of life
This class will teach participants how to correctly find, feel and move their pelvic floor muscles. We will learn specific exercises to strengthen and relax pelvic floor muscles, how to incorporate pelvic floor muscle exercise into daily life and when to seek further evaluation. This class is open to men and women of all ages and stages of life, including pregnancy.
Full Course