Filter by Category
Urology & Pelvic Medicine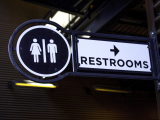 Pump Up Your Pelvic Floor
with Susan Ramsey, PT, MA and Amy Harris MS, RN, CNM, MaineHealth Learning Resource Center

Mar 8, 2018 at 6 pm
Did you know that regular pelvic floor muscle exercises can help:
Improve bladder and bowel control
Decrease pain during labor and childbirth
Improve recovery from childbirth, gynecological and prostate surgery
Increase sexual sensation and orgasmic potential and,
Increase social confidence and quality of life
This class will teach participants how to correctly find, feel and move their pelvic floor muscles. We will learn specific exercises to strengthen and relax pelvic floor muscles, how to incorporate pelvic floor muscle exercise into daily life and when to seek further evaluation. This class is open to men and women of all ages and stages of life, including pregnancy.
Full Course